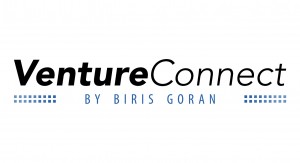 We are very happy to present the five startups attending VentureConnect Cluj, on October 12, in City Plaza Hotel. Doug Richard, a famous investor and entrepreneur, together with Sergiu Biris, one of the most successful and talented Romanian entrepreneurs, will share with us a couple of their business secrets.
If you wish to participate in the event, please register here: http://ventureconnectcluj.eventbrite.com/. For more information, please download our event agenda.
ShareYourCart
ShareYourCart's mission is to generate loyal customers for e-commerce websites, by leveraging the power of Social Media and the influence of Coupon Hunters. The project launched in may 2011 as a proof of concept, and it's first phase of the development focuses on attracting coupon hunters directly on e-commerce websites, away from daily deal ones.
Cif2.net
Cif2.net builds Social Smartsites. As a business, Cif2.net targets both consumers and small and medium sized businesses (SMEs). Cif2.net applies Social Gaming principles, keeping users engaged through incentivized actions and active emailing, blog and social media marketing. Through a diversified revenue model, Cif2 has built business models catered to both consumers and SMEs. The Beta Version of cif2.net was launched in October 2010.
SociaLook
SociaLook is a contact discovery tool that allows users to discover relevant contacts in a company by combining the social graph with employment, investment and other data. The product shows social media profiles of professionals, enabling easy discovery of active/influent people.
TrustBroker
TrustBroker is an online service for protection and overall control of personal data, regulatory compliance and extended management for the operations with such data. TrustBroker provides these services through an integrated environment, comprised by the website, browsers plugins, and the mobile and other platforms applications. The system is designed is such a way that data is secured and the operations are available exclusively on a consent basis. It is going to minimize the contact of the operators with the raw personal data, but still making it available for their operational needs.
Taxi Dispatching System
The goal is to develop a software platform that will improve the activity of a taxi call center by processing more orders and automatically dispatching to the active cabs on the road. It is an online service accessible for both Businesses and End users. The core functions are the service access in an efficient manner and various scheduling options. Besides those, there are side services that will grow and get more focus as the service gets more usage.