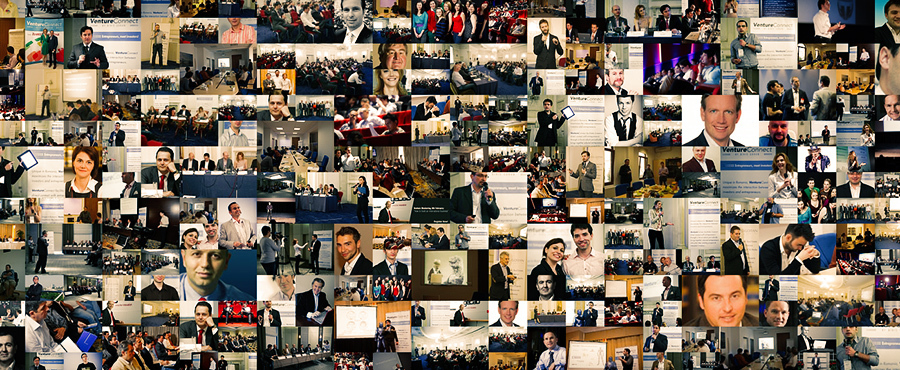 The upcoming VentureConnect, will take place on 9rd June 2016 at Connect HUB.
TRADITION

VentureConnect started in 2010 as one of the first Romanian initiatives to bring together entrepreneurs with potential investors interested in the IT, Online, Technology areas.
CONCEPT

With the entire VentureConnect experience and expertise we are giving our pitching session a new spin with two tracks: up to 12 promising entrepreneurial projects from Romania and the region. First, we welcome early stage start-ups looking for quality networking, extensive training courses, result-driven feedback and seed investments. Next, we are happy to have on stage more mature companies, with a more elaborate service or product in search of venture capital to expand their business network in Romania and international markets. In 2015, join us for this 11th edition to network with top investors and entrepreneurs in Romania, to listen to our special guests and network with relevant business partners. Throughout its five years history, VentureConnect has paved the way for investments in companies like TJOBS, Bittnet Systems and FlorideLux, among others, and offered mentoring opportunities for early stage start-ups. Now, at the eleventh edition of the event we wish to celebrate with all our friends in both entrepreneurial and investment communities in Romania.
TRAINING

All pitching companies will attend a two-days training on public speaking, convincing storytelling and discourse structured and on how to structure the pitch presentation.
SUCCESS STORIES

VentureConnect facilitated investments such as TJOBS.ro, Bittnet Systems and Flori de Lux.
Since 2010, VentureConnect brought together over 400 pitching startups, 260 investors and over 4.000 participants eager to endorse the Eastern-European entrepreneurial community.
ATTENDANCE

Make sure to book your seat in advance and join us for the seventh session of VentureConnect. For registration, click here. Pitching projects purchase tickets when attending with more than two members. Discounts for NGOs and students. Contact us for additional information.
PROJECT SUBMISSION

Project can be submitted until 3rd June 2016. For additional questions, contact us at: Alexandra Pahomi, Co-founder prSTEPS at alexandra@prsteps.com, 0729.00.39.56.