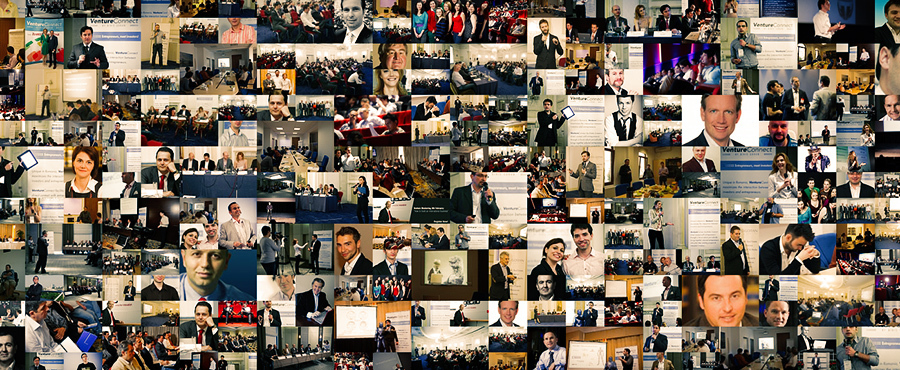 Will Sterns, President and Co-Founder mobuy
mobuy would like to thank Alexandra and the entire VentureConnect team for putting together a great evening last night. mobuy has done a number of pitch events and VentureConnect was by far the most productive. We made incredible contacts with whom we are already exploring collaborations and discussing investment, and of course we will update with our fundraising progress in the near future.
Will Sterns – President & Co-Founder mobuy.
Mihai Dragomirescu, General Manager Getlokal Romania
Our first pitch in Romania happened at VentureConnect and we were very impressed by the event quality in general but also the specific and insightful questions we received from the board and the relevant discussions we had in the networking session. We see Venture Connect as having a key role in the startup ecosystem in helping entrepreneurs presenting their startup in front of a professional audience.
Constantin "Noro" Ferseta, GM Kuantero
Our experience with VentureConnect was great. We found a lot of quality people there and we started discussions with several investors and potential clients. We strongly recommend to any startups from Eastern Europe to participate to this event, because it really pays off. Thank you!
As this was my first participation to VentureConnect, I was pleasantly surprised by the high profile of both investors and pitching companies as well as the overall event quality. You're definitely doing a great job at this!
Stefan Cordier, CEO Lime&Tonic
I was thoroughly impressed with the organization of the event, the caliber of investors present, and the great ventures presented by the entrepreneurs. We had lots of follow-up meetings with investors & left with very positive feelings that we will close additional investment. VentureConnect was well worth the trip.
Călin Ştefanescu, CEO TJobs
Venture Connect accounted for our access to a whole new level of business. In addition to the investment obtained through the Venture Connect event, we had access to a fresh perspective for our business, gaining ground on how to manage it better, how to engage in more formal business relationships and how to approach new and uncharted business waters. Of course, the experience itself reconfirmed that the direction we were following was the right one. Perhaps the most important detail, which I personally consider to be even more fundamental than funding itself, was the possibility of directly benefiting from the investor's experience. And when I say investors I am not referring only to the business-angels that have directly invested in TJobs.ro, but also to others with whom we kept in touch and have made sure we could benefit from other business opportunities as well.
All entrepreneurs that have a business plan and have started developing their own project should pass through the Venture Connect experience. Even in the case when the Venture Connect experience is not finalized with an investment, solely having the chance to test your business plan in front of business men whose experience trigger a better understanding of the project's further development, is a success in itself. Their feedback and direct advice can substantially endorse the business and put a stepping stone to its further development. In order to convince investors of the validity of their business, entrepreneurs need a well-designed business plan, a 110% faith in their company and a 5 minute pitch to prove that this is the business and team they was scouting for.
Cristian Logofatu, CEO BITTNET Systems
For Bittnet the entire VentureConnect experience was just about perfect. From beginning to end, reality far expected our expectations. On the day of the event the audience was great, involved and interested. The venue was top notch, the logistics matched it, everything just WORKED! Paraphrasing the famous saying: 'everything and everyone conspired to make our dream come true'.
VentureConnect is probably the greatest, most professional test one can subject one's entrepreneurial ideas, focusing only on business value, ideas, growth and opportunities , without the ostentatiousness of TV shows.
Dorin Boerescu, CEO 2 Parale
VentureConnect is an excellent opportunity for investment planning as well as networking. I had the chance to talk with people who possess remarkable experience which helped me to better structure my business vision for the upcoming years and to understand the process by which an online entrepreneur can obtain significant financing.
Adrian Gheara, Co – Founder of Neobyte Solutions
Venture Connect has been a good opportunity to exercise my presentation skills, in front of a full audience, and famous local investors. The feedback received from the jury has been a good way to understand how investors think and what they are looking for in a project. It's an event that brings face-to-face two different types of thinking about a business: the entrepreneurial way and the investors way. And good results come out of it.
Mariuca Macovei, Co-Founder IDEALIST
The VentureConnect event was the first pitching experience for IDEALIST. We loved it so much that we are going to reapply again for future editions. It really opened up our appetite for meeting investors and entrepreneurs alike and was a valuable learning experience. A big thank you to the VentureConnect team for this opportunity.