KADMOS Capital
KADMOS Capital is a Swiss-based private equity consulting company, member of the Swiss Private Equity Association (SECA), specialist in screening early stage and growth companies and providing specialist services in the preparation of the marketing and financial package with the purpose of presenting valuable investment opportunities to qualified investors. Kadmos Capital is accompanying its clients through the whole process of project preparation, due diligence, negotiation and the conclusion of a capital/investment commitment.
The purpose of KADMOS Capital's participation at Venture Connect is to meet young entrepreneurs who may have valuable projects and are in need of expert advice in preparing their projects to be presented to private equity community – in Switzerland, Western and Eastern Europe and the USA.
Numan Numan
Numan Numan is a Managing Director at 212 with a solid background in global technology services and international management. Numan has spent the last 20 years of his career to analyze technology venture companies, identify their needs, and provide customized solutions for each enterprise.
Most recently, Numan was Vice President at Goldman Sachs where he spent over 12 years in Tokyo and New York, as a technology evangelist in the firm's leadership team. He managed global engineering teams, focusing on new technologies to bring competitive advantage and addressing challenging business problems. Working closely with the firm's private equity and venture capital arms, Numan identified, evaluated, and reviewed start-up companies around the world for the firm's interest. He also initiated and oversaw the Global Mobile Technology team to define and facilitate the firm's mobile strategy. As VP of Technology Division, Numan designed and implemented global projects, identifying new products, facilitating M&A integrations, and maximizing efficiency.
Prior to Goldman Sachs, Numan provided technology solutions and built support systems at both regional and global levels for companies such as CS First Boston, Dun & Bradstreet, and GTE.
Being an entrepreneur, Numan has ventured into other businesses. He currently serves on the board of directors and advisory boards of various companies. Numan holds B.Sc. in Computer Sciences from Ege University.
Numan currently lives in Istanbul, Turkey where he is among pioneers cultivating the ecosystem.
Nils Granath
Nils is an experienced M&A adviser and venture investor, with a background as entrepreneur and manager.
Prior to joining Cartagena Capital, Nils was an Investment Officer with Swisscom, where he led the investments and was a board member of various portfolio companies, notably Swisscom Auto ID Services AG (merged with Vilant Oy), Liberovision AG (sold to Vizrt). He also project managed many M&A and partnering opportunities for the Swisscom Group. His previous career milestones include selling Ericsson's first mobile system in Ukraine, introducing digital mobile network technology in Brazil, management of international web consulting projects at Icon Medialab, raising venture capital for Mobilisys as well as establishing Sicap in the mobile device management space. Nils has one patent granted and four pending for product innovations. He is also Co-Founder and Director of NearShore GmbH, a mobile security software company.
Orlando Szasz
Mr. Orlando Szasz, together with Roland Szasz, are managers and co-founders of Renania, the largest producer and supplier of safety equipment in Romania.
Renania numbers a team of 91 employees, in 2012 with a turnover of 22.2 million euros, returning to 2008 level, a record year in terms of revenue. The company was founded in 1995, in Targu Mures by Mr. Orlando Szasz, when he was still attending the Faculty of Medicine and Dentistry. Shortly after launch, began the process of expansion. Presently, the portfolio of active clients is equally impressive – over 4,000.
For the following years, the company aims to double its turnover, to over 40 million euros. More information on Renania and the company's line of activity can be viewed on www.renania.ro.
Capital Partners
Capital Partners is Romania's leading independent investment banking adviser, founded, owned and managed by four Romanian ex-bankers: Doru Lionachescu, Andrei Diaconescu, Victor Capitanu and Vlad Busila. The Partners have an aggregated 25 years of corporate banking and capital markets experience accumulated in Romania, with ING Bank, Citibank, EFG Eurobank and Alpha Bank. Since inception, Capital Partners advised on transactions amounting to more than EUR 1.5 billion successfully closed across its main business lines: M&A, Corporate Finance and Real Estate.
Capital Partners managed to position itself since inception as a reliable, responsive and efficient supplier of valuable investment banking advice and financing intermediation. During 2005-2009, Capital Partners successfully closed more than EUR 1.5 billion of transactions, such as the sale of Mindbank to ATEbank of Greece, the sale of BT Asigurari to Groupama of France, the sale of Ejobs to Tiger Fund of US, the sale of Eurisko to world leader CB Richard Ellis, the acquisition of Romenergo by Nauru Holdings – one of the largest transactions in private energy in Romania- , or the sale of a minority stake in Internetcorp to 3TS Capital Partners.
On top of this, Capital Partners arranged several hundred millions Euro of corporate financings for its customers, one of the more recent deals being the EUR 140 million financing arranged for Romstrade, the largest private financing for an infrastructure project in Romania yet. A more comprehensive list of our Business Credentials is posted under the Deals header of the site.
Our deal pipeline for 2010-2011 includes M&A, Corporate Finance and REA&F transactions in excess of one billion Euro across several industries and sectors, both buy and sell side.
Dirk van Quakebeke
Dirk van Quakebeke is Founder and Managing Partner for Alps Venture.
Dirk has extensive entrepreneurial and financial experience. He has co-founded & supported various companies like kochabo, brandsfever, brandmile, voucherwow, whitefleur.
Before co-founding Alps Ventures as Managing Partner, he co-founded KochAbo and drove its internationalization as Lead Partner of the Austrian based internet incubator i5invest. KochAbo Group is now active in three markets and leads two of them. Prior to Vienna he lived in Singapore and India where he co-founded & supported brandsfever, voucherwow, brandmile, of which he led the latter as interim CEO for 12 months.
Before relocating to Singapore in early 2010, Dirk worked as an investment manager at zouk, a leading venture capital firm focused on cleantech, coming from another London-based private equity house.
Prior to private equity he worked for Deutsche Bank Asset Management London as a portfolio management professional investing mainly into European equities as part of a 10 people team with responsibility for €13bn.
Dirk holds a BSc. in Computer Science from Hildesheim University and a dual MSc. in Finance & Economics and International Management (CEMS) from Copenhagen Business School and ESADE respectively.

IQON
IQON is a Romanian innovator, built on the fuel and gas industry verticals, but with an expertise in other areas like energy and utilities, telecommunications, public, health, etc. We are partners with major players in the area of technologies, professional services and consulting. Our team is permanently looking for new opportunities that will allow us leverage our expertise, increase value and create positive results. More information on our website: www.iqon.com.
Andrei Pitis
Being one of the first official GNU/Linux contributors in Romania (1993, www.gnu.org/software/gnuit/) and co-founder of RoEduNet (1996, www.roedu.net), the largest network of that time, built by a team of enthusiasts to offer free Internet to all students, he could not be just that. Moreover, while at RoEduNet, he was instrumental in convincing Cisco officials to bring the well-known Cisco Networking Academy program in Romania in advance of any other country in SE Europe, establishing RoEduNet as the first CATC in the area, around 1999.
Andrei has taken an active role between 1995-2000 in what was later known as "the .com bubble" being a contractor for US clients and developing many US based websites. He has a keen eye for the details that may make or break an online business. Having established and managed a software development operation of a US online business in Romania during 2000-2004, he also knows what it takes to survive with an online business through a crisis that was later to be known as "the .com crash".
He has a passion for teaching, and takes pride in teaching the Operating Systems class at the Politehnica University of Bucharest, the Computer Science Faculty (elf.cs.pub.ro/so/wiki/).
His latest endeavor was serving as Country Manager of Ixia Romania, which grew from 30 people in 2005 to 200 people today and became a company listed in the top 100 companies to work for in Romania. Having been elected in 2008, he is now president of ANIS (www.anis.ro).
Dan Lupu
Dan Lupu is Partner in the EarlyBird fund (www.earlybird.com). Dan was Investment Executive at SigmaBleyzer (private equity fund focused on South-East Europe) and Former Investment Director at Intel Capital. He has gained significant experience as equity research analyst in Romania, Egypt and UK with particular focus on: telecommunications, pharmaceuticals and white goods.
Founded in 1997, EarlyBird has invested in more than 70 companies, with impressive returns. With over €500m from more than 20 institutional investors currently under management, Early Bird is among the most successful venture capital firms in Europe.
EarlyBird puts at the heart of its work the possibility to connect with gifted people: investors, advisors and, above all, entrepreneurs. EarlyBird's motto: "to stay hungry enough to constantly search for new talents with promising business ideas".
Alexandre Almejeanu
Alexandre is the type of private investor that any new venture would be lucky to have. Until now, Alexandre has invested in Romanian startups such as: Balaur.ro, Nexi.me, FunGift.ro and many more. He was born in Romania, but has a French and Romanian citizenship, currently living in Brussels, Belgium.
He is the co-Founder of www.VoyagerMoinsCher.com, which has been sold in 2007 to www.PriceMinister.com and the Founder of The Gentica Foundation, which scope is promoting entrepreneurship in Romania, as well as the co-President of Club Horizons, a French non-profit organisation that fosters social entrepreneurship projects.
But it is more than just financing, Alexandre showing a direct and honest care for the Romanian ecosystem being involved in various projects and companies. When he is not a close advisor to various Romanian businesses, Alexandre is teaching a course of "Business-Plan Workshop" at Sciences Po (Paris).
LAUNCHub
LAUNCHub is a seed fund supporting the most promising entrepreneurs and digital startups in South and Eastern Europe.
LAUNCHub's investments vary up to 200 000 Euro. The fund also runs a mentor-led programme helping young entrepreneurs grow their business faster. Investment focus falls on companies that have already gained traction and have developed their concept, team and are close to prototype within the digital space, among it consumer internet, e-commerce, mobile, digital media, cloud infrastructure, enterprise software.
As of July 2013, LAUNCHub has invested in 20 companies from 5 countries in the region. The fund is partnering on a strategic level with Seedcamp and Mozilla WebFWD. LAUNCHub operates under the Entrepreneurship Acceleration and Seed financial instrument of the JEREMIE initiative of the EIF and EC.
Xevin Investments Poland
Xevin Investments Poland is a venture capital fund specializing in the new media, technology, Internet andtelecommunication sectors.
The offerings of Xevin Investments include investment and advisory services. The fund is interested both in companies and projects in the initial phase of development, unable to achieve further business goals due to insufficient capital, and in thriving companies in need of additional investment to achieve their milestones in the pursuit of competitive advantage.
Xevin Investments Poland competitive advantage is best proven by knowledge and experience gained during more than 10 years of work in the most dynamic internet companies in Poland. More information can be found on the fund's website: http://xevin.pl.
Eleven Accelerator
Eleven is a EUR 12million acceleration & seed fund with a view to making around 200 investments in innovative young businesses.
Investments into individual portfolio companies will be in the range of EUR 25,000 – EUR 200,000 per investee. The team is built around prominent professionals with substantial experience in the venture capital and private equity sectors in Eastern Europe. Eleven has attracted Google as a technology partner, and Springboard – the London-based mentorship-led accelerator, as a strategic partner for its program.
Applications can be filled by the end of June, additional information on the Accelerator website:http://www.eleven.bg/, as well as on their Facebook page: http://www.facebook.com/elevenbg.
Andreas Cser
Andreas joined Fraser Finance in April 2008. He has over 10 years of experience advising corporate and private equity clients in Western Europe as well as in Central & Eastern Europe. Notable past transactions at Fraser Finance include the formation of UDG United Digital Group, with over 0m financing from EQT, and the sale of nugg.ad AG to Deutsche Post.
He was formerly a Vice President at Dresdner Kleinwort, where his clients included a wide range of large and mid-cap media companies and private equity houses with TMT investments across Europe. Previously, he worked at CIBC World Markets in Mergers & Acquisitions and in Leveraged Finance, advising on transactions across numerous sectors including TMT, Industrials, Building Materials, Leisure and Real Estate, and arranging highly levered financings for private equity clients. Prior to CIBC, Andreas worked for UBS Investment Bank, where he was part of the bank's TMT corporate finance team. He started his career as the co-founder of an online content management and community platform in Germany.
Andreas holds an MA from ESCP-EAP European School of Management in Paris, Oxford and Berlin, and is fluent in German, French, Hungarian and Romanian.

Maxim Gurvits
Maxim is currently holding the position of Investment Banking Associate at New Europe Corporate Advisory, Ltd and is a special guest for our May 31st 2012 edition.
Max is a lawyer-turned-entrepreneur, born in Russia, and raised in the US and the Netherlands. He worked at the EU Commission and in corporate publishing, before launching his enterprise legal services startup Regeldit.nl in Amsterdam in 2009. After exiting the company in 2011, Maxim moved to Bulgaria, where he joined the investment bank EPIC/NECA as an associate, focusing on telecoms, transportation and healthcare.
Apart from investment banking, Maxim is active on the Bulgarian startup scene, helping aspiring entrepreneurs with product development and business development advice, and is a passionate evangelist of the Southeast Europe startup ecosystem.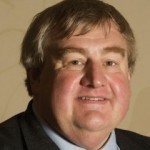 Nelson Gray
Nelson Gray – Business Angel of the Year in 2008
Nelson Gray, BA, CA MBA, is a Chartered Accountant with an entrepreneurial background, who, following the sale of his own business, became a "hands on" business angel investor, mentor and fund manager. Nelson continues to apply his wide ranging knowledge and experience to businesses, mentoring and training them to become businesses of scale and success.
As a business angel, Nelson has made over 20 investments in new or developing companies. In 2008, Nelson was awarded the title of "Business Angel of the Year 2008″ by the European Business Angel Network (EBAN).
Doug Richard
Who is Doug? Doug Richard is a successful entrepreneur with 20 years' experience in the development and leadership of technology and software ventures, Doug featured in the first two TV series of Dragon's Den. He was the Founder and Vice-Chairman of the Cambridge Angels and Chairman of the Conservative Party Small Business Task Force.
Between 1996 and 2000 Doug was President and CEO of Micrografx, a US publicly quoted software company. Prior to that he also founded and subsequently sold two other companies: Visual Software and ITAL Computers.
Doug has always been a champion for startups and small businesses. Even before founding School for Startups he actively mentored, coached and supported many entrepreneurs. In 2008, after teaching a one-day class in entrepreneurship, Doug decided to found an enterprise dedicated to helping people start better, more profitable, businesses. Since 2008 he has taught thousands in face to face and online classes across the UK.
Doug's belief: "Entrepreneurship can be taught and must be learned."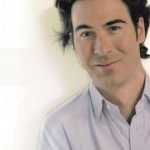 Alexis Bonte
Alexis Bonte is the co-founder and CEO of eRepublik Labs. eRepublik Labs (one of the top 25 European start ups according to TechCrunch) is inventing game worlds and transforming the way they are created, distributed and played by leveraging the power of communities and the Web.
eRepublik.com its first massive online social strategy game, is set in a mirror version of the real world and launched in November 2007. eRepublik.com was a prize winner in the LeWeb3 start-up competition in 2007 as well as the TechCrunch FOWA competition in 2008 and was recognized by AlwayOn has one of the top 100 Private companies in the world in 2009. eRepublik was also a Webby Awards nominee in 2009 and 2010.
Prior to eRepublik, Alexis was with lastminute.com for 6 years right up to its 1b$ trade sale to Sabre in 2005. Alexis is also the non-executive chairman of the video and music centred online community trilulilu.ro, the n'1 Romanian website. He is also a recognized speaker & panelist (CEBIT, La Red Innova, Games Gone Wild, Gamelab, Interactive Entertainment Summit, FICOD, GDC Europe etc.) and guest lecturer on Internet start ups and online games at several Universities. Alexis holds a BA Honours Degree in International Business & Languages from the European Business School (London), he is a sailing national champion (Portugal) and is fluent in 5 languages.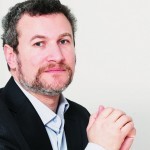 Mihai Sfinţescu
Mr Sfintescu is responsible on behalf of 3TS Capital Partners for Romanian investment sourcing, transactions and portfolio management. Prior to joining 3TS, Mr Sfintescu has been working for 14 years in investment banking, of which five years as Corporate Finance Director with CA IB Romania (currently member of UniCredit Group).
Mr Sfintescu coordinated landmark M&A transactions in Romania and Central Asia on behalf of high profile multinationals and governmental agencies. Subsequently Mr Sfintescu established his own investment banking boutique which has been instrumental in successfully closing private equity transactions. He holds an MBA degree from University of Washington in Seattle.

Péter Barta
Péter Barta has a 14 years experience in the profit and non-profit sector. As a manager, he has been involved in numerous international and national projects working with companies or institutions such as Council of Europe, Development Alternative Inc. or Academy for Educational Development.
As an entrepreneur, after trying twice and achieving a successful exit the third time, Péter Barta is presently managing one of the most important Romanian institutions dedicated to supporting and counseling Romanian startups: the Post-Privatization Foundation. Péter Barta is also an esteemed mentor in the School for Startups Program, together with Doug Richard and Marius Ghenea. In 2010, partnering with six of the most renowned and respected businessmen in Romania, Péter Barta had a great influence in establishing the VentureConnect project, now the VentureConnect Foundation.
As a manager turned business-angel, Péter Barta sees the collaboration between an investor and an entrepreneur being two-sided: an infusion of capital doubled by unremitted concealing sessions. He is keen on mobile, software and all tech related projects, but he never says no to a well-developed business plan and an enthusiastic and result-driven entrepreneur.
The projects Péter Barta has invested time, mentoring, networking and last but not least venture investments are: TJOBS.ro (an online platform dedicated to finding international professional opportunities for Romanian employees), Appscend.com (a platform dedicated to do-it-yourself iOS applications; a mobile experience igniter) and WP Sumo (a WPSumo is a WordPress framework, a platform making blogging easier by incorporating a "fat layer of functionality" on top of a vanilla WordPress install).
Radu Georgescu
Radu Georgescu is a serial entrepreneur and angel investor in technology and internet ventures. He founded the GECAD Group in the early 90's.
In the last 20 years (1992-2012) he has been involved in a number of ventures, many of which were startups. Radu had his first successful business exit in 2003, when he sold RAV Antivirus, a company he founded in 1994, to Microsoft. The core technology and the team responsible for Microsoft's current security initiatives originated from RAV.
In 2003 Radu received the 'Order of the Star of Romania', the country's highest civilian honor, for his role in promoting information technology in the country. This event marked the beginning of the recognition of IT talent in Romania and Eastern Europe.
Following the successful exit of RAV, Radu championed the setting up of a number of technology and internet businesses, which included 'GECAD ePayment', which was amongst Romania's first major ecommerce initiatives, 'Avangate', an international ESD company and 'Axigen', a state of art mail server. In addition to these businesses, Radu also invested in several other technology and internet startups.
The second major exit for the 'GECAD Group' was in 2010, when MIH/Naspers acquired 'GECAD ePayment' and deployed the technology developed by the company throughout their regional operations.
As Chairman of the 'GECAD Group' Radu also plays an active role in promoting entrepreneurship in the technology and internet sector and mentors young entrepreneurs as well as students who are ambitious of a career in this space. He is also an active member of 'VentureConnect', an initiative set up to fund young technology companies and is actively involved with 'ANIS', Romanian National Software Association.
In addition to being a keen sportsman, Radu enjoys art and culture and is a supporter in protecting his country national heritage.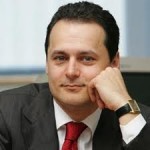 Marius Ghenea
Marius Ghenea is a renowned Romanian entrepreneur, the businessman to go to when you have a golden idea, and the skilled entrepreneur to trust for guidance in case of business challenges.
Always assertive in his budget plans as well we investment options, Marius Ghenea started as entrepreneur 1993, back when entrepreneurship was an eccentric occupation for the Romanian business ecosystem, developing companies such as Flamingo, FIT Distribution, Viking Profil, both locally and in other CEE countries (Bulgaria, Serbia, Macedonia, Croatia, Hungary, Moldova). He is also President of the Romanian Association for Online Stores (ARMO) as well as an esteemed member of the VentureConnect Board of Directors (www.ventureconnect.ro).
With a renowned experience on how to build a successful e-commerce business, Marius Ghenea exceeds the general definition of a business-angel, also being a dedicated mentor for the companies he endorses. Together with Doug Richard and Péter Barta, he is an appreciated mentor for the School for Startups Romanian program, also being an Entrepreneurship Professor for CEU Business School EMBA program and Innovation and New Business Ventures Professor for Maastricht School of Management EMBA program.
As a business-angel, Marius Ghenea has initiated a series of seed and venture investments in distinct companies from various fields such as: PCGarage.ro (a platform dedicated to merchandising IT&C goods), Casia Communications (a company specialized in indoor-media with an exit in 2010), Orbital Solution (a company focusing on the distribution of products focusing on thermal comfort and installation systems), Viking Profil (Romanian supplier of metal teals with an exit in 2008) and Online Fashion Group (FashionUp.ro, the online mall dedicated to the esthetic sense of fashion).